Chi siamo
We're Claudia and Francesco, we seek beauty in ancient objects, especially French antiques.
Balma Antiques is born from the union of our personalities and our way to look at the world and capture its beauty. On one side, good taste and creativity; on the other one, rationality and knowledge.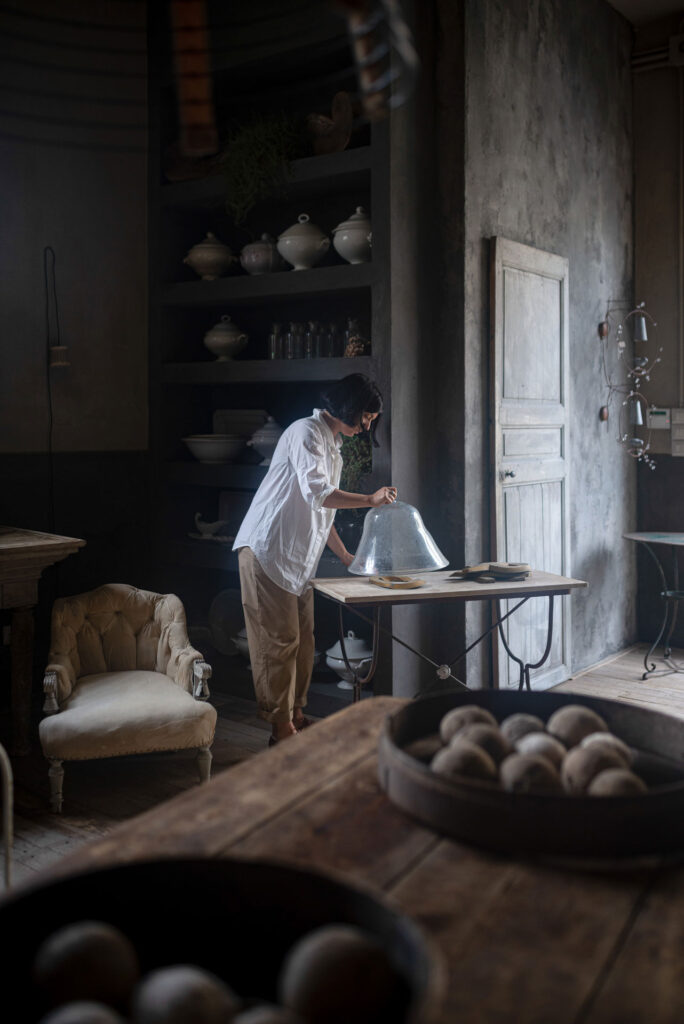 Claudia
Being an Art historian, monotony has always created me some problems. I'm constantly looking for beauty and poetic details, I'm fascinated by any form of creative talent and human's expressive capacity; I'm grateful to the time force that, as the best of artists, works on objects. Since I was a child I've been in love with antiques and decor, I devoted myself to the knowledge by frequently visiting France. Travel offers me new creative insight that I apply to the objects' combination. I focus primarily on indoor furniture, pottery and terracotta between the 18th and the 20th century.
Francesco
As an historian, I'm constantly at the border between past and present. Curiosity is the engine of my life. The reward for my hard research work is understanding the details that characterise the objects going deep into knowledge. I focus on originality, on the lines and, whenever is possible, I select authentic pieces. I love decontextualising objects from the past placing them in contemporary spaces. Travelling represents for me a way to open and to establish a relationship with the world, getting out from every day life. I focus primarily on garden furniture and painting.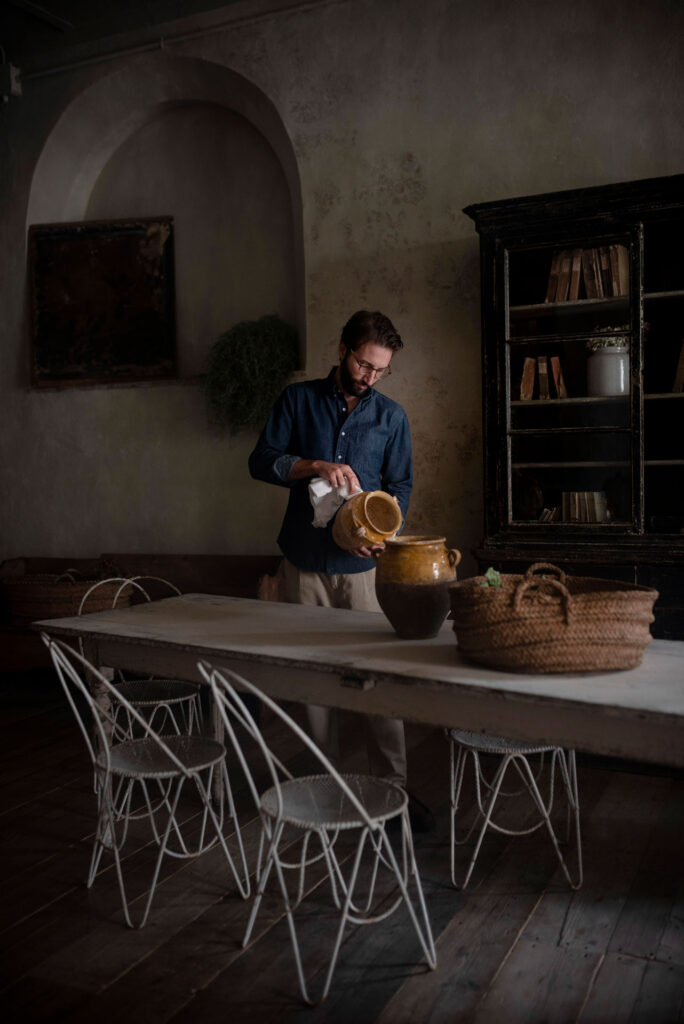 Our deep passion for French antiques has pushed us to choose to make of our lives a constant journey between past and present, and to live between Italy and France. It is born from the strong passion for antiquities, the area and the transalpine culture. It's the result of a progression that leads us to propose mainly French objects and antique furniture from the 18th and the 19th century.
Our goal is to merge essential lines and provocative details in order to try making adaptable what in itself it's not obvious. Our philosophy guides us in the choice of forms, materials and patinas of the objects we select. Travels are an essential tool to feed our Atelier.
Our Atelier is located in Montemurlo in Tuscany, inside an ancient and characteristic shed for agricultural machines. Come and discover our collections of French antiques and more: we'll be happy to welcome you in our studio prior appointment. For any question, please contact us.